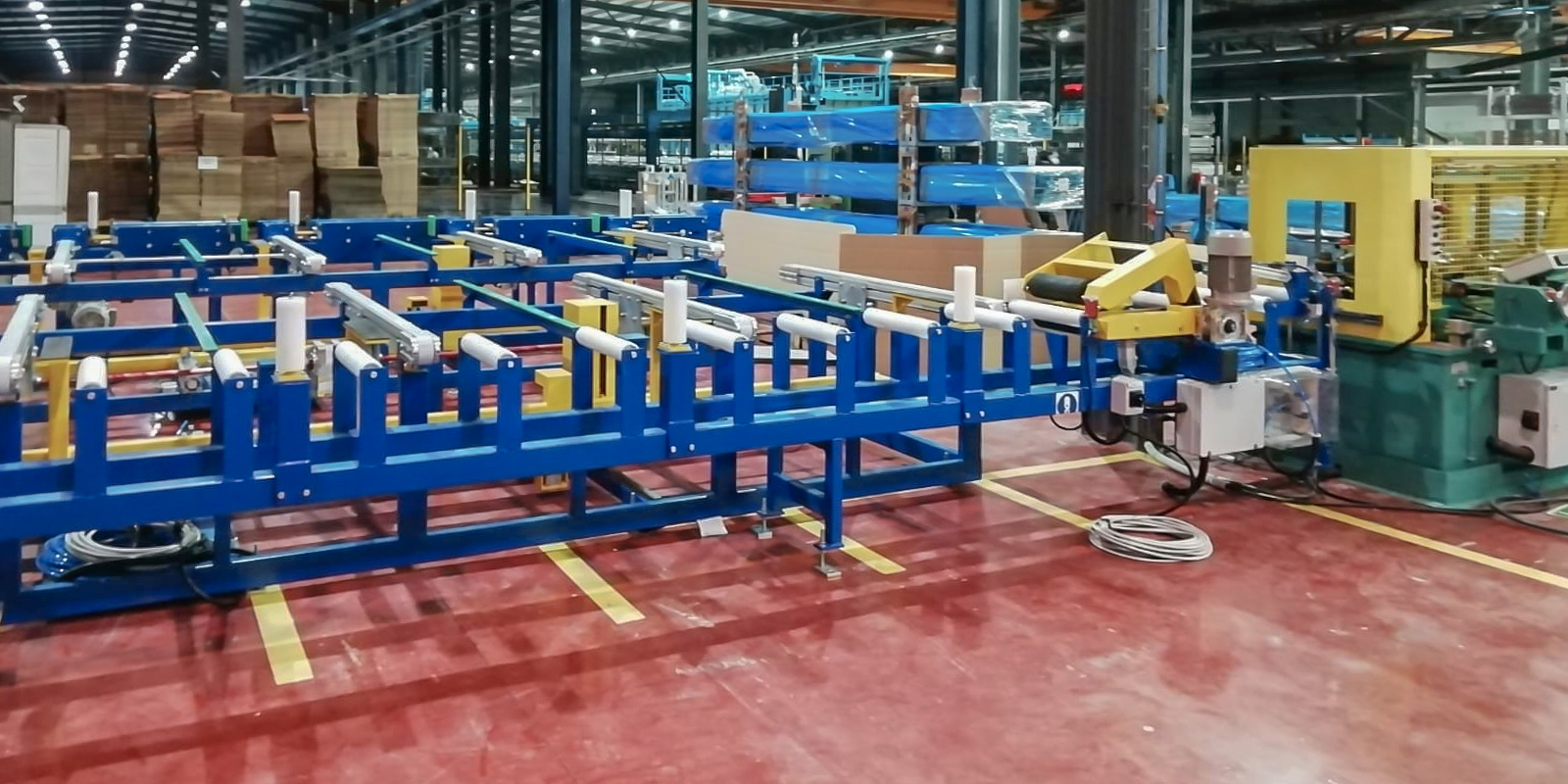 Integrated Packing System
Integrated system to harmonize the inputs from different production lines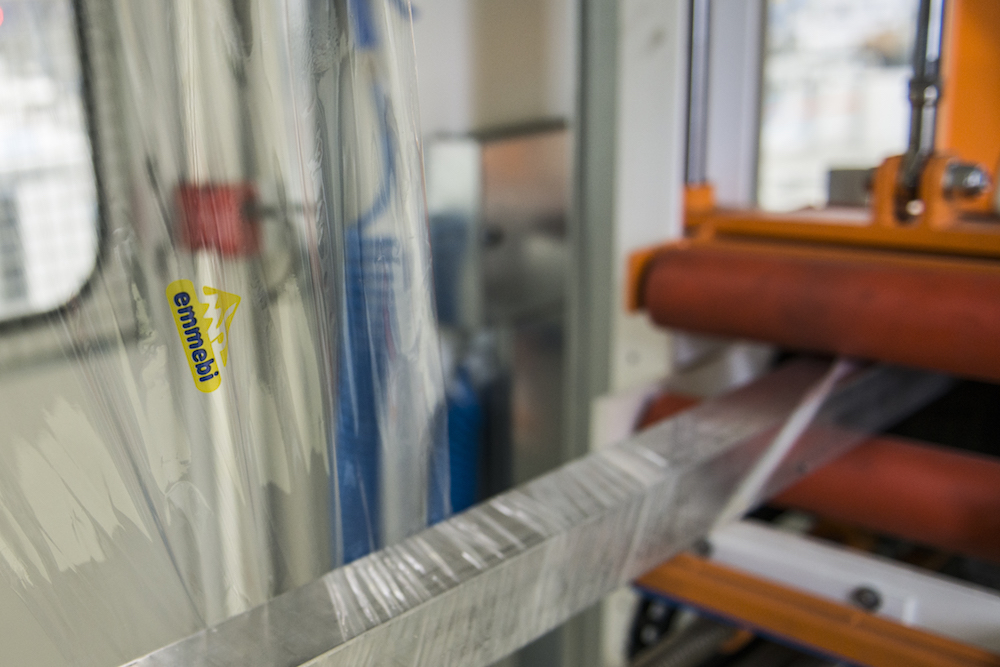 Knowing Emmebi capabilities in integrated logistics for packing, one of the biggest aluminum company in Europe asked for a solution to minimize movements and operators to pack profiles coming from a vertical painting line that could be packed directly or coupled for thermal brake assembly.
The challenge of this task was integrating a direct flow from the painting line as well as indirect flow from combining machines, which could lead to a big variation on input materials to be packed since the processes have different speed.
Emmebi proposed an integrated system with buffer areas to harmonize the inputs from the different production lines minimizing the number of operators required.