High performance Wrapping Lines
The COMPACT machine is placed at the highest levels of product spiral-wrapping with extensible film, polyethylene or paper. The COMPACT wrapping machine, which is always integrated in lines, includes different options to automatically load profiles/sub-bundles, to form sub-bundles into a master bundle and to unload the material.
— do you need a customized solution?
Contact us
Compact Automatic Line 1
Line composition
– Automatic belt loader
– "Compact" wrapping machine
– Powered outfeed conveyor with
unloding belts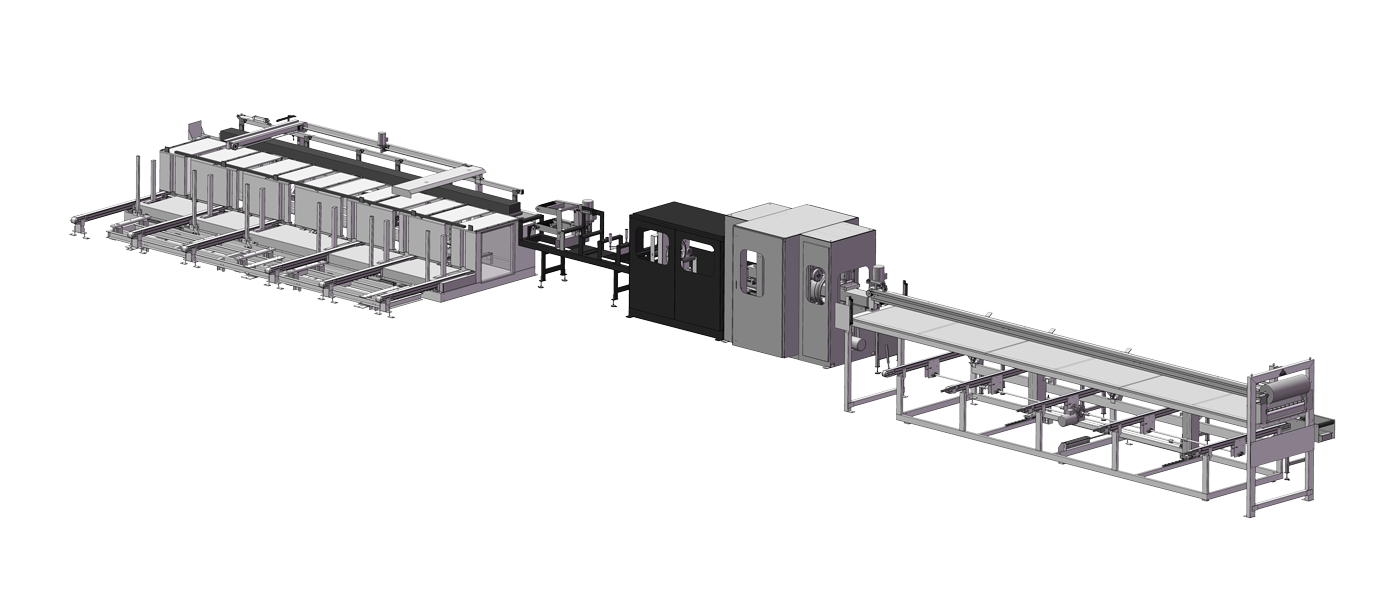 Compact Automatic Line 2
Line composition
– Automatic belt loader
– "Compact" wrapping machine
– Powered outfeed conveyor
with automatic formation of the bundle